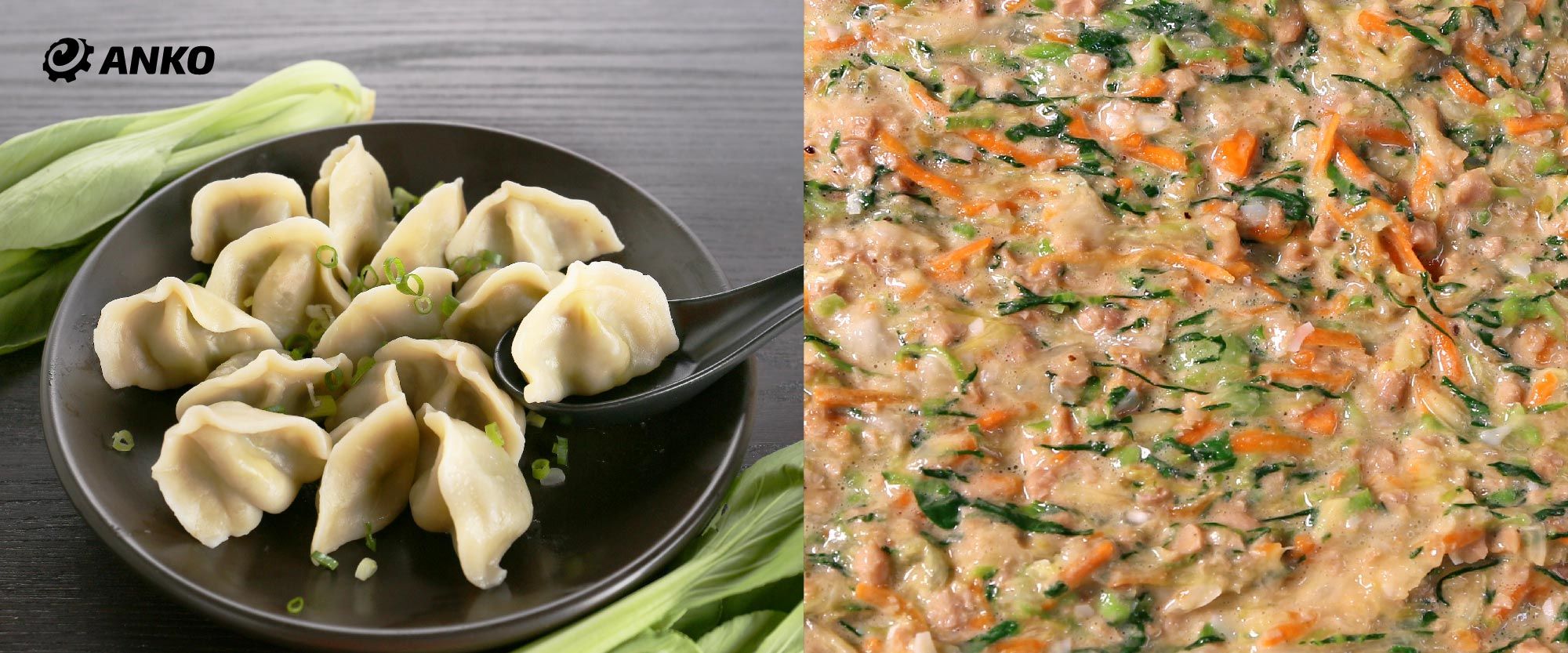 #VeganWave! Demand for Plant-based Meat Products on the Rise
The Meatless Food Market has the Potential to reach 2 Trillion U.S. Dollars.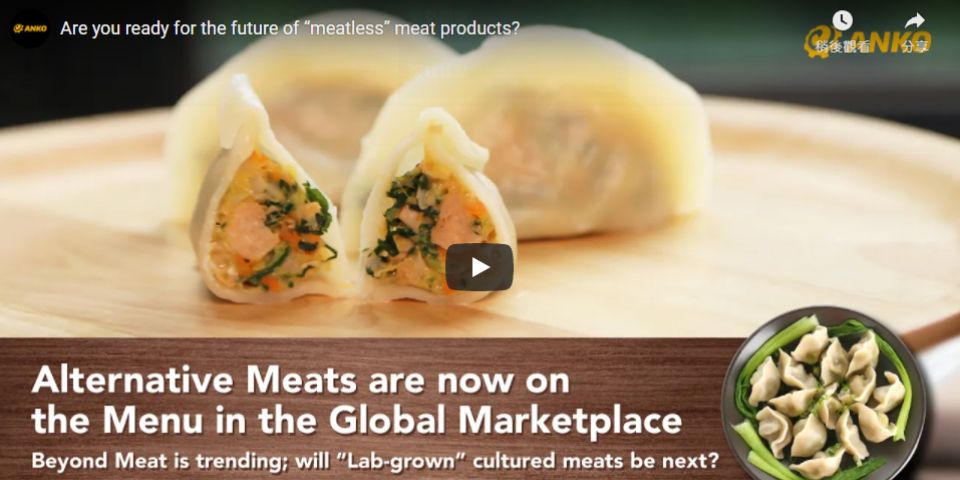 Consumer demand for vegetarian and vegan food products has been steadily growing over the years. Many food manufacturers are replacing meats with plant-based ingredients such as vegetables and meat alternatives. ANKO is the leading food machine company that offers food processing equipment and production solutions; our team of experts can provide professional advice on production line planning, workflow design, recipe modification, and consultation services to efficiently start your meatless food product lines.
Meat Alternatives: Plant-based Meats
The global food supply chain had been affected by the pandemic, this is especially true for meats. Recently consumers are seeking healthier, safer, and more environmentally friendly food choices. All of this has accelerated the expansion of the plant-based meat market with well-known international brands such as Beyond Meat, OmniPork, and Impossible Foods. There are also many supermarket and locally made brands of meatless food products sold under names as "Love your vegan" from Sainsbury, Tesco's "Wicked Kitchen," "Vegan" from Waitrose, "Plant Kitchen" by M&S; and a local brand in Taiwan called "NEO Foods."
"Plant-based" or "cultured" meat alternatives represent a new era of more environmentally friendly, ethical, and healthier proteins which encourages a new circular economy in the food industry. Are we ready for it?
New Best-Selling Foods in the Frozen Food Isles
According to Arizton Advisory and Intelligence research, there will be an estimated 18% compound growth in the plant-based meat market from 2019 to 2025. The distribution channels for plant-based meats are not limited to major supermarkets such as Asda, Waitrose, and Tesco, but also online retailers such as Amazon. Bestsellers in Western markets include plant-based burger patties, vegetarian pasta, vegan burritos, and meatless pizzas. Vegetarian dumplings, spring rolls, meatless shumai, and imitation pork balls are more popular in Asia.
Food's Gallery
Vegetarian Dumplings

Vegan Meat Shumai

Vegetable Spring Roll

Mushroom Imitation Pork Balls
Click to watch the machine video
Global Market Place at a Glance
Why Should You Choose ANKO's Machine?
Praised By Over 100 Countries.
Help you upgrade your business with our 40 years' experience in food equipment.
What you buy is not just a machine but a recipe consulting service provided by our food researcher to ensure the food is delicious.
Provide a friendly turnkey project including vegetable cutting machine, mixer and steamer on the front- and back-end.
With over 40 years of experience in the food machinery industry, ANKO is familiar with the market and industry conditions. ANKO can help you make decisions and provide recommendations for industrial upgrades thanks to our decades of accumulated market information and food development. We are dedicated to providing customers with the latest and most valuable information.
ANKO's machines are now used in manufacturing factories in 112 countries. Food made by ANKO's food machines is served in more than half of the world's countries. We have accumulated years of international experience and a wealth of international expertise. ANKO can assist in designing production lines according to customer needs, provide comprehensive whole plant solutions and equipment for plant planning, raw material processing, production line planning, production process optimization, as well as new product development and customization.
The ANKO factory has a machine demonstration area as well as a bright and clean high-standard food lab which provide a variety of flours, seasonings, fillings, additives and various food processing equipment such as mixers, vegetable cutters, hydro extractors, steamers, ovens and other relevant equipment. You can test all kinds of recipes and machines at any time to ensure that the ANKO equipment meets your actual needs and requirements.
↓ +Add To List and Get a quote within 24 hours↓
Need support?
Search for a topic or pick one below. We'll find you the best support options.
Tags
Vegetarian food products
,
vegetarian food production
,
frozen vegetarian dumplings
,
frozen vegan meat dumplings
,
vegetarian food production line
,
plant-based meat food production equipment
,
vegan meat food production line
,
vegan wonton machine
,
vegetarian spring roll machine
,
vegan shumai machine
,
dumpling machine
,
spring roll machine
,
wonton machine
,
pork ball machine
,
vegan dumpling machine