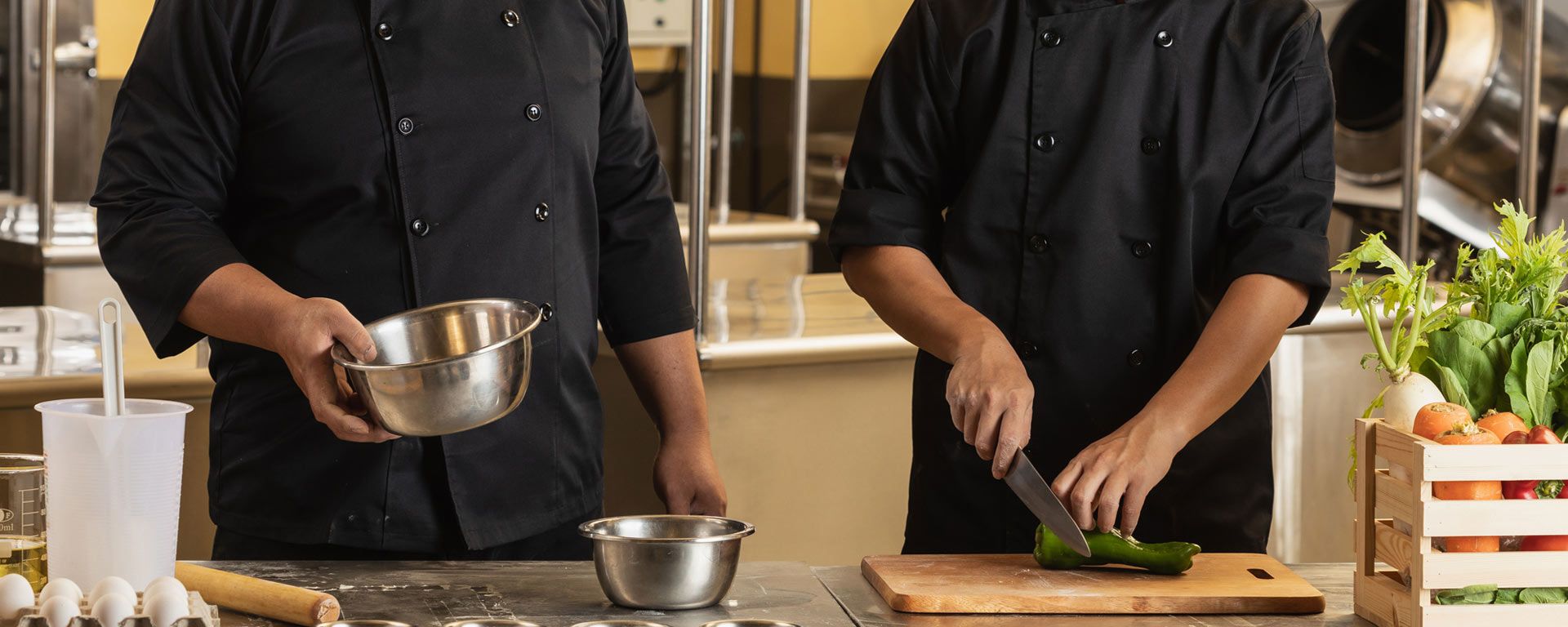 ANKO Food Lab
Welcome to ANKO's Food Lab. The Recipe Generator for Successful Food Businesses.
ANKO Food Machine Company has more than 40 years of experience in manufacturing specialty food products from various cultures worldwide. We have collected over 700 classic recipes from different countries globally and have succeeded in helping an extensive number of businesses with our food technologies, test reports, and personal client visits.
Our Services at ANKO Food Lab
1. Recipe Essentials and Introduction
Provide fundamental knowledge of automated food production and basic recipe requirements.
2. Product Quality Control and Enhancement
Product performance evaluation based on product specifications, the desired tastes, textures, and appearances, then propose implementation solutions.
3. Production Automation
Professional guidance for manual production transitions to automated manufacturing without sacrificing the original flavors and quality.
4. Cost Control
Analyze food cost structures and suggest an alternative, more economical ingredients which will not affect the final products' quality.
5. Production Process Examination and Problem Solving
Observation and evaluation report on each production process from start to finish and storage. Assist with production process implementation and problem-solving.
6. New Product Research and Development
ANKO has a team of food experts and engineers geared to help you with new product research and development, turning your idea into business opportunities with compatibility and efficiency.
Choose ANKO as Your Food Production Solution Provider
At ANKO's production factory, a fully equipped KITCHEN LAB is stocked and supplies various ingredients such as flours, spices, condiments, and different types of oils. The professional food preparation area has a complete set of machines and tools for simulation productions and can work with our clients during actual test runs.
There is also a FOOD SCIENCE LAB that provides biochemical, physical, and mechanical analysis for recipe research and implementation purposes. Take dumplings as an example; the FOOD SCIENCE LAB tests out flours from different countries, brands, and manufacturers to help determine the best flour-water ratio for each to produce the best quality dumpling wraps. Freezer burn-proof recipes are also available for manufacturers that adapt cold chain productions to prevent dumplings from damages due to freezer burns.
Get Professional Assistance and Services from the Experts
ANKO is passionate and enthusiastic about finding the best production solutions for our clients. ANKO's FOOD LAB is designed and dedicated to doing so. We offer professional food production technology and recipe consultations, customized procurement, and after-sales services.
Need support?
Search for a topic or pick one below. We'll find you the best support options.