Application of IoT
Stay Fully Informed about Machine Health Status to Prevent Unexpected Mechanical Problems
Unexpected production shutdowns can be costly and yet it is preventable. ANKO's IoT system monitors the vibrations of each machine part to determine the functionality and status of the core machine parts, and this data can be converted into comprehensive graphics and charts. This makes the inspection more efficient for the technicians, and managing staffs can have full access to the machine status remotely with a mobile device.

There are three light displays: green is normal, yellow indicates low risk, and red indicates high risk (inspection recommended). By using simple icons to display the operational status of each machine component, managers can react to any issues more efficiently. And having an inventory of spare parts and conducting regular inspections, companies can significantly reduce risks, reduce downtime, and enhance productivity. The picture shows that through monitoring big data analysis can quickly react to incidents and reduce technician troubleshooting time. For example, the monitor will show if the Machine Forming Mold Inverter is set abnormally and remind the operators to adjust it accordingly.
Effective Maintenance Prolongs Machine Lifespan

Conducting regular inspections and maintenance can extend the lifespan of your machinery. ANKO's IoT system automatically detects the parts that require maintenance and sends alerts to ANKO Dashboard. This information can be easily accessed and will help to better manage short-term and long-term maintenance goals. The Big Data Analytics can also detect parts that have unusually high maintenance requirements and suggest alternative solutions to increase your productivity and efficiency.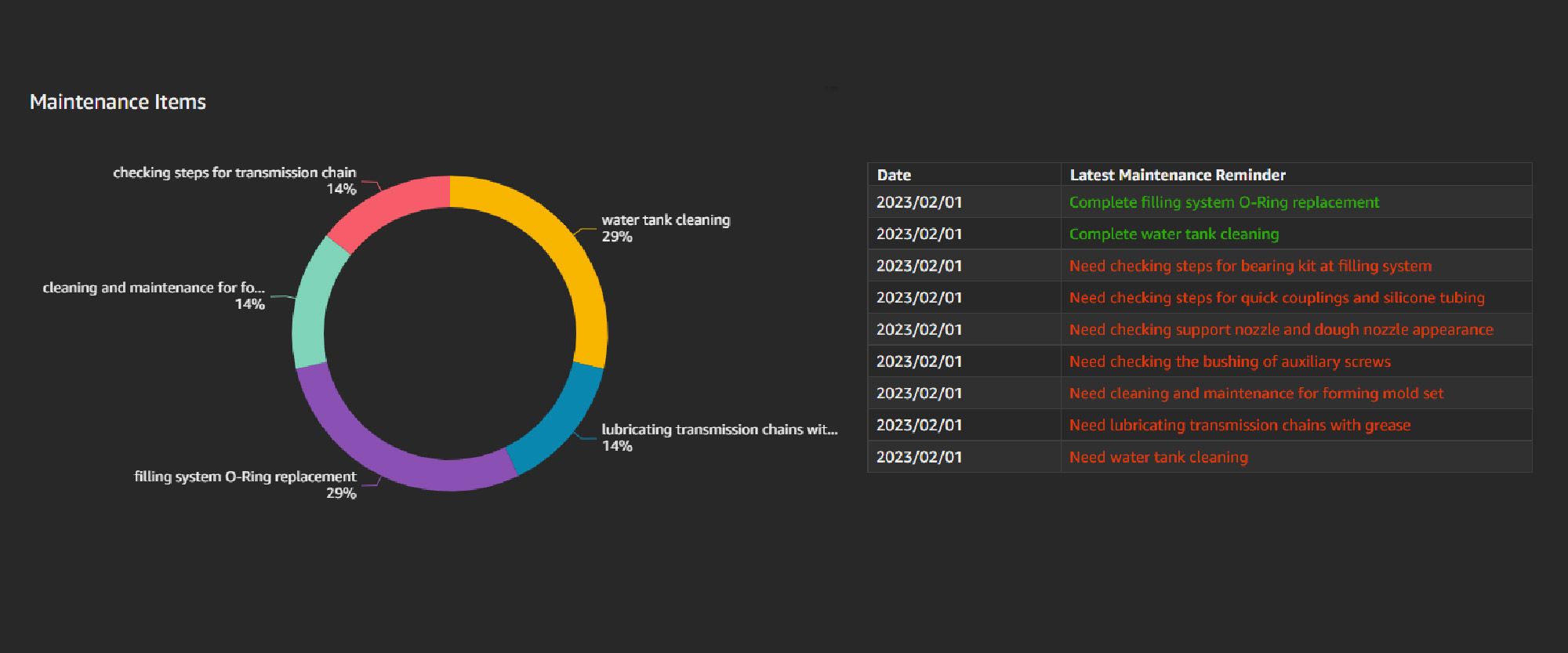 Digitalized Factory Data Management increases Production Efficiency

ANKO Dashboard provides the operational status of the machine and includes "Digital Production Management" services. It also displays real-time production data including daily production volume, material waste, and production issue reports. These reports can be paperless and help improve overall factory digital management and efficiency. IoT Big Data can be utilized with extended applications to manage production balances, logistics, warehousing, inventory, and scheduling.
Case Study> click here
Need support?
Search for a topic or pick one below. We'll find you the best support options.