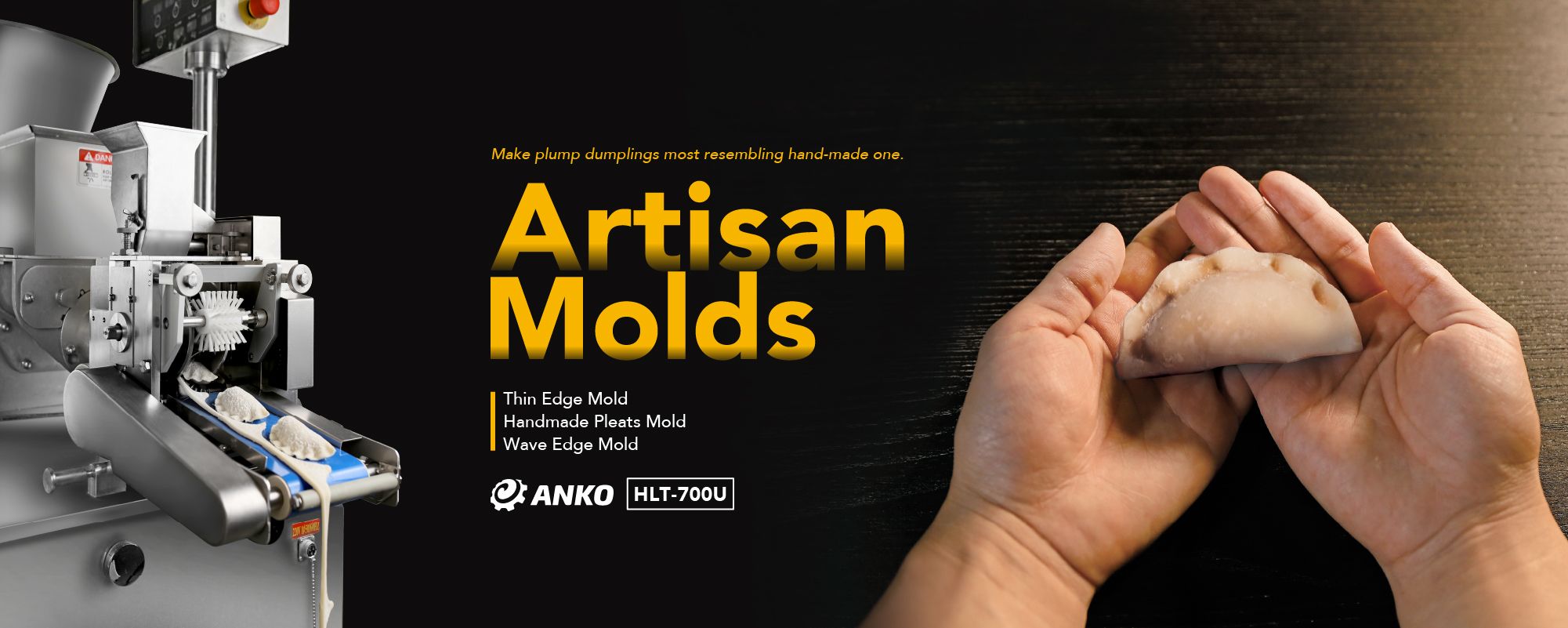 New ARTISAN Mold hits the shelves – Choose your Appealing Appearance
03 Aug, 2021
Since the HLT-700U Multipurpose Filling and Forming Machine hit the market, "can make different dumpling" and "Artisan Mold" have attracted many food industries, especially central kitchens and co-manufacturers. The central kitchens use HLT-700U to develop human-machine collaboration, giving machines repetitive works to quickly process ingredients and provide consistent, high quality dishes to all branch stores. Then, humans can focus on food tastes and creating new recipes. Let the HLT-700U do it job: make various foods.
Moreover, the HLT-700U assists the co-manufacturers response to create ideas from customers and seizing business opportunities in the rapidly changing food market, because the Multipurpose Filling and Forming Machine has replaceable forming mold set for making unique food. The recently-launched Artisan Mold Series have also become ANKO's customers first choice, which can make dumplings with a plump look. This year, ANKO launches a new mold – "wave edge" mold, to make dumplings with crimped border like they are pinched and twisted by hand and have more visual appeal. The wave edge mold comes in two size. One is used for making 35- to 45-gram food and can make 5,300 pieces per hour. The other one is for 25-gram food. The production capacity is 7,000 pieces. All dumplings will have equally thick edges. The wave edge mold is suitable for making Chinese dumpling, pierogi, sambousek, and ravioli. According to your need, the height and number of waves can be customized.
**Mold will be installed in a forming mold set and delivered after finely tuned. You can simply change forming mold sets to make different food products.